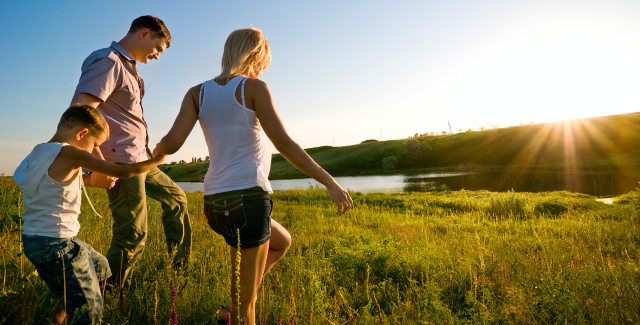 Spring Break is just around the corner. The kids are vowing to be bored. You don't have a ton of cash to spend, either. Nowhere to go? Try these ideas:
National parks. While only 26 states have national parks, a huge percentage of people in the U.S. live within a day's drive of one. They're inexpensive, they're beautiful and they'll provide sights, sounds and photos you can't really get anywhere else. The inescapable beauty of Glacier, Yellowstone, Great Smoke Mountains and Shenandoah national parks will take your breath away and give your family something to reminisce about forever.
Go someplace new. Speaking of traveling, maybe all you need for a good time is to spend two or three days someplace none of you have ever been. It might be a new city or a nearby beach. It might be someplace with fun things to see and eat and do that you've never thought of. Search the web and spontaneously pick something. What do you have to lose?
Explore your hometown. If you live in or near a big city, there are always places you haven't been. Make a list of 20 and go to one or two each day of spring break. The amount of fun stuff you've been missing right under your nose might just surprise you!