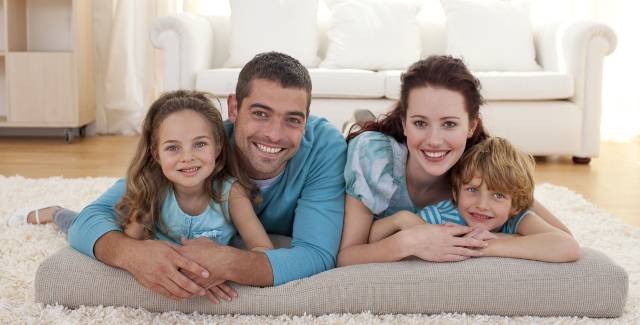 We know: You're trapped in your house, you're starting to see sides of each other you probably didn't want to, and you just want this whole quarantine thing to end.
But as long as you're stuck together, you might as well have fun together. Here are a couple ideas:
Themed dinner nights. Don't just veg out again in front of the TV eating takeout chicken strips or cereal. Make it an event. Find your best outfits and make a themed party of it. Roaring '20s, Western night, even Halloween costumes. Dress it up, post pictures on an Instagram story and make some memories.
Game competition. Sick of bored, er, board games? Pull them back out and make a family competition out of them, with prizes. Create a point system for, say, rounds of Jenga, Yahtzee, Splendor, even Monopoly or Catan. Winner actually gets something cool, just for enduring the agony of playing the same-old stuff. Let the games begin!
Work together in the yard. There is no time like the present to get some of those spring-cleaning yard projects done. Everyone will gripe. Everyone will groan. That's OK.  Crossing items off that list will be worth it.
As long as you have time on your hands, together, invent things to do—together. We're all in this. Might as well make the most of it.