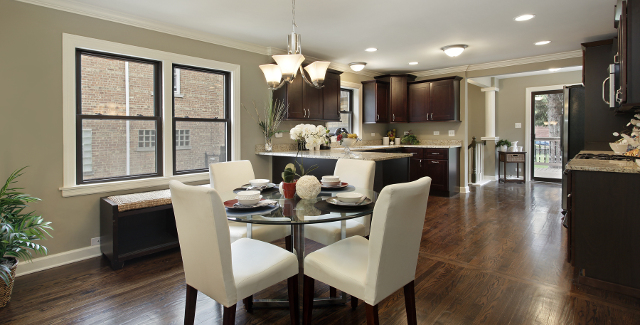 Trying to sell your home? Try these six tips that may save you many more headaches than that:
Right-price. All other factors being equal, nothing will help you sell your home faster than doing your homework (or having your agent do it) and listing your home at the exact right price relative to the comparable properties in your market. Nothing.
Repair. That missing piece of trim, off-kilter shutter and missing roof shingle would be so easy to repair if you just got up on the ladder and did it. You'll feel better about your place now and the sharp eyes of particular buyers won't trip on that little detail that you left undone.
Stage. Few things help sell a home faster and more easily than simply staging it. Numerous websites and staging services can help you stage your home in a way that will make it seem like the most attractive home your visitors have ever seen. Invest in this.
Clean. Along the lines of repairs, staying on top of dusting, sweeping and those pesky cobwebs in the corners will go a long way in making your place look sharp and well-kept
Trim. Crisp lines around your walkways, rounded bushes in your flowerbeds and neat lines around other edges will give your yard the kind of look that gets second looks. Untrimmed grass, shrubs and trees makes your yard look … forgettable.
Plant. And when everything else is done, add color with seasonal annual flowers like petunias, pansies, poppies and other bright blooms. Happy colors make happy viewers!