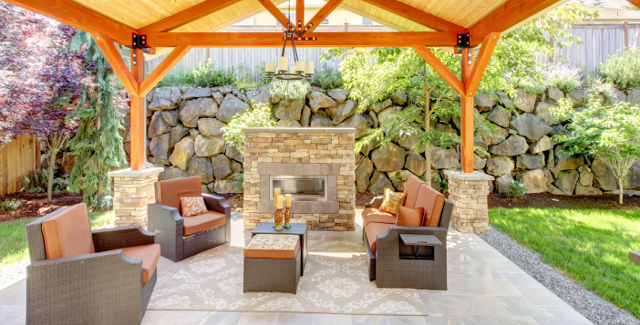 Summertime ambience can add so much to a home.
Three things come to mind: Lounging, lighting and logging (OK, not logging, per se, but hang with us).
Lighting. One of the greatest inventions of the past 10 years is high-quality, inexpensive light strings for patios and decks. For about $40 per string, you can add the quiet glow of café-type lighting to your backyard, and the operation cost per light is minuscule.
Lounging. For less than $50, you can buy a high-quality hammock for use in your yard or camping trips. If you have usable trees with proper spacing, that's perfect, but metal posts can be had for a few dollars more (oh, the naps). In addition, do-it-yourself Adirondack chairs provide the perfect complement to …
Firepits. We know, not logging—but it does often require logs, so we're covered. Gather some chairs, get some marshmallow forks and grab an inexpensive black-metal firepit at the hardware store. Nothing sparks discussion, stories and fun like a good old-fashioned fire, and your backyard is the perfect place for it. Now go have fun!